"Here I Run" is a smartphone application to set up a temporal Web page that shows where you are running now, featuring low power consumption.
Sample Web Page
Prior to starting running, set up a temporal Web page and tell the address of the Web page to your family or whomever you want to share your location with.
To see the Web page, your family does not need any special application but a browser such as Chrome or Safari. It can be seen even on a PC or a Mac.
The Web page shows the following information, which might be helpful when used in a race:
Location where the runner is running (Map)
Lap time and split time, and estimated split time at each 5 mile mark and finish time (Table)
Photo posted by the runner, which can be updated anytime while the runner is running
Message poseted by the runner
Messages submitted by the audience (Timeline)
Next estimated time when this Web page will be updated
---
Supported language: English / Japanese
Units of distance depends on the runner's choice.
Time depends on the viewing device's local time settings.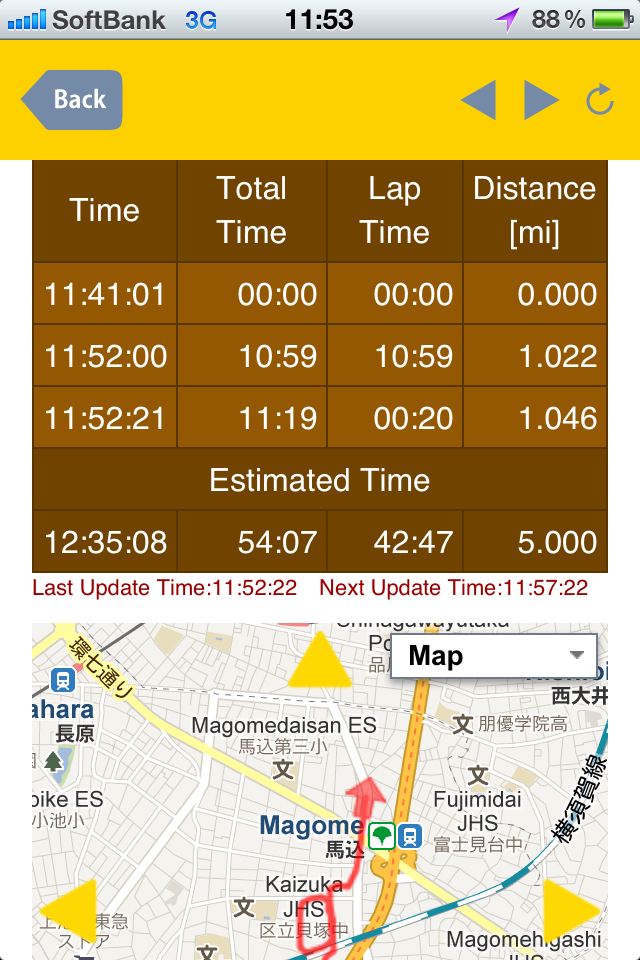 Set Page of application
Setting up your web page is quite easy.
On "Set" page, you just follow these steps:
Enter your name or nickname
(Optional) Take your photo
(Optional) Enter message to your family and friends
Select privacy settings
Click "Create My Page" button
---
Initially your page is effective for 24 hours but you can extend this period as much as you want.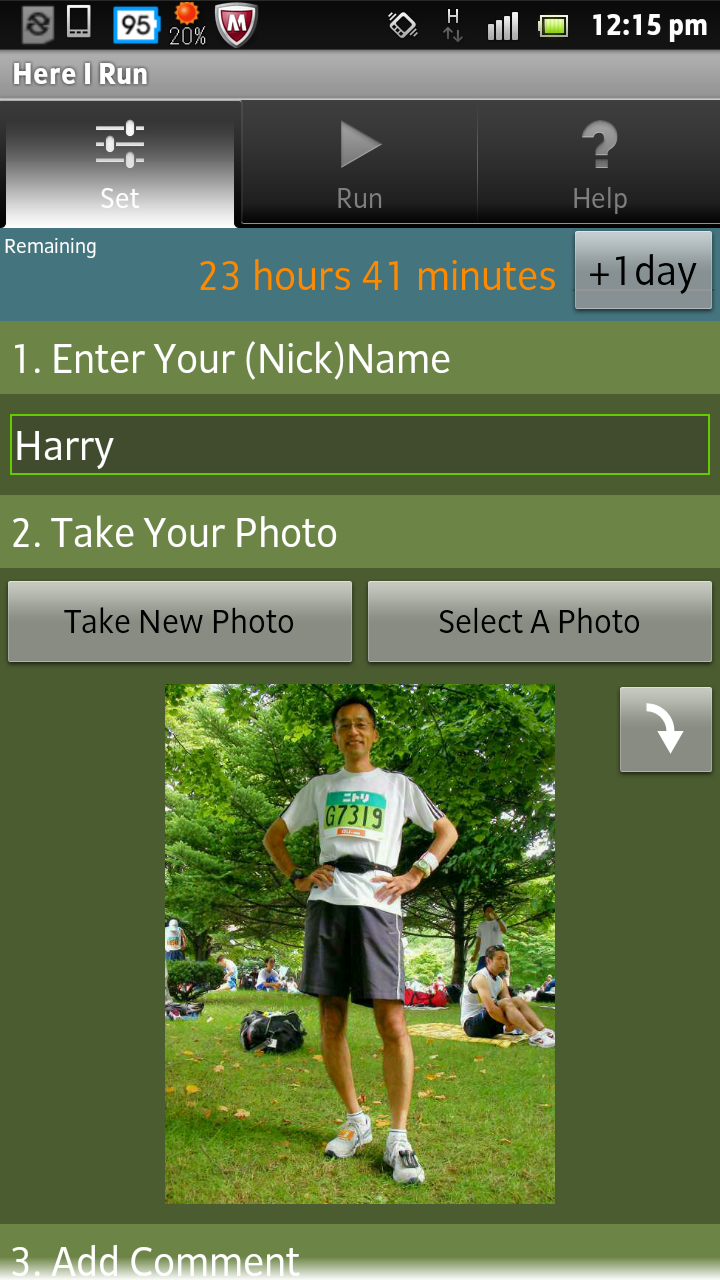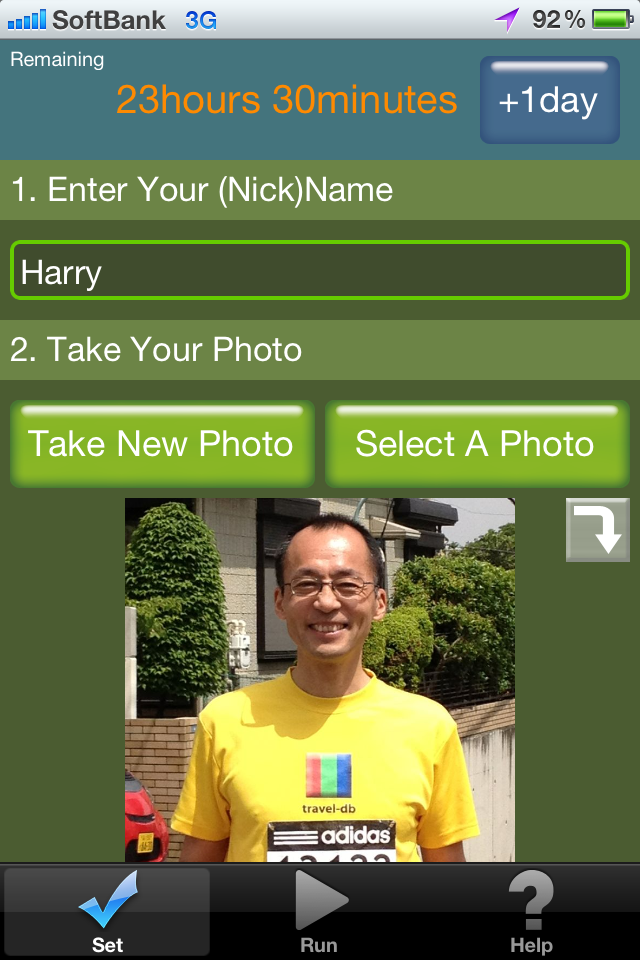 Run Page of application
Once your Web page is set up, all you have to do is to click START/STOP button on "Run" page and start running.
This page shows:
Total time
Total distance
Current Pace
Estimated finish time
---
Laps are automatically marked at your specified distance. Default distance is 1 mile or 1 kilometer.